Test
The extensive range of accessories means that initial test points fitted onto machines and service kits with measuring instruments can be obtained from a single source. Flexible productions lines allow for special versions for customer-specific requirements.
Fast Couplings For:
Monitoring and control of pressure
Venting
Sampling in high- and low-pressure systems
Filling of accumulators (special filling-version)
Advantages:
Test system at working pressure
Lead proof connection before piston valve is open
Simple connection to measurement, control and switching devices
Self-locking metal protective cap
Working Pressure:
Maximum working pressure 630 bar / 9137 PSI
For type G and K working pressure of fitting manufacturer should be noted
Connection under pressure up to 400 bar / 5801 PSI max.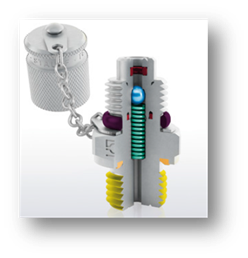 Test 20 – Connection Thread M16x2
Test coupling with ball check valve
Test couplings with port connection
Test couplings with straight fitting
Test coupling JIC connection
Test coupling with ORFS connection
Test coupling for 24° cone fittings
Swivel run tee
Bulkhead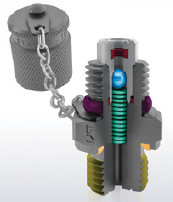 Test 15 – Connection Thread M16x1.5
Test coupling with ball check valve
Test coupling with port connection
Test coupling with straight fitting
Test coupling for 24° cone fittings
Swivel run tee
Bulkhead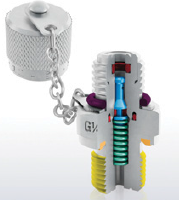 Test 12 – Connection Thread S12.65x1.5
Test coupling with piston valve
Test coupling with port connection
Test coupling with straight fitting
Test coupling for 24° cone fittings
Swivel run tee with JIC connection
Bulkhead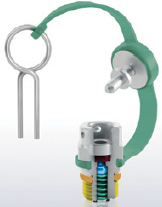 Test 10 - Plug In System
Test coupling with ball check valve
Test coupling with port connection
Test coupling with straight fitting
Test coupling for 24° cone fittings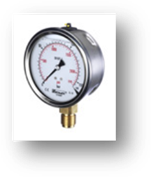 Pressure Gauges And Accessories
Pressure gauges
Adjustable gauge fitting
Pressure test kit
Test hoses
Hose ends
Hose connectors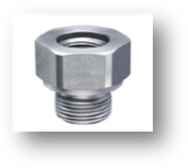 Adapters
Thread adaptors
Welding adaptors
Sampling hose adaptor